Regular Push Up Pictures Demonstrating The Beginning, Middle, And End Of The Exercise
Go To The 4 Workout. 4 is a full body workout plan, free online fitness ebook, and also a great restarter or beginner exercise routine.
Read The Regular Push Up Description.
Watch The Regular Push Up Video.
Beginning of Repetition (Front View)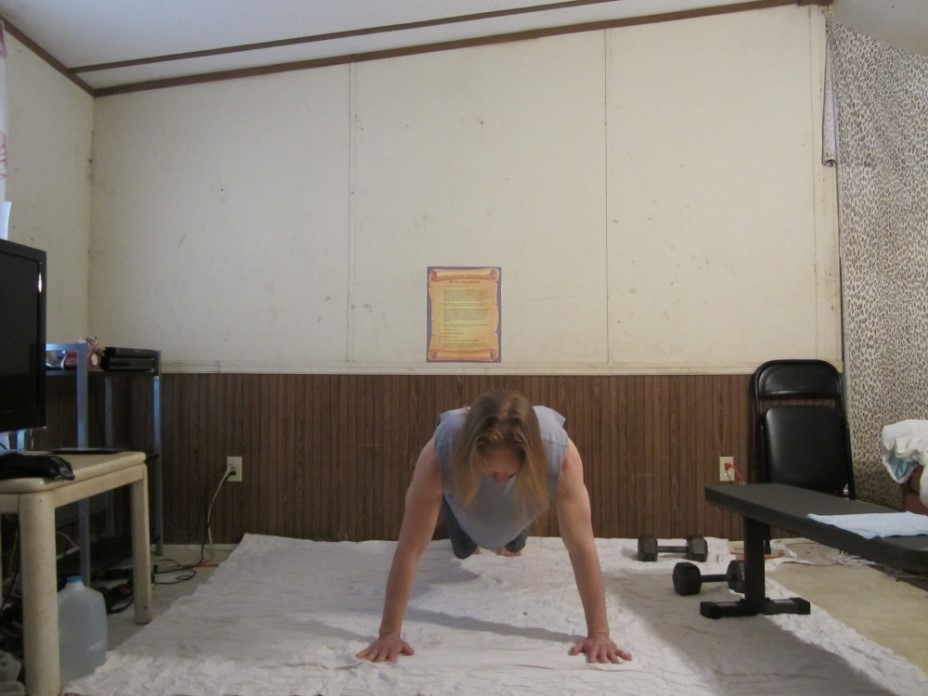 Middle of Repetition (Front View)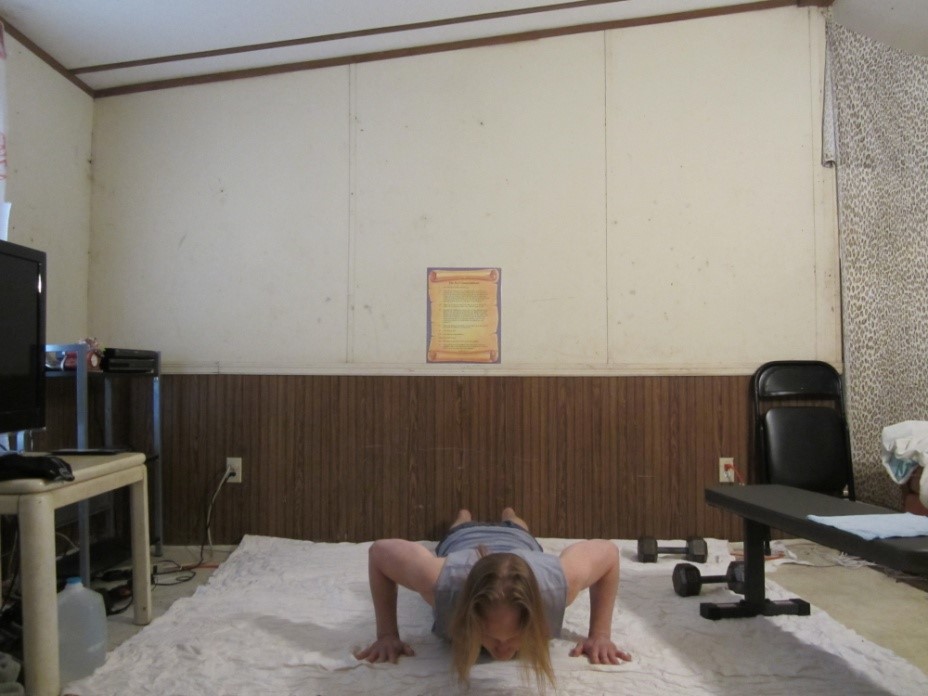 End of Repetition (Front View)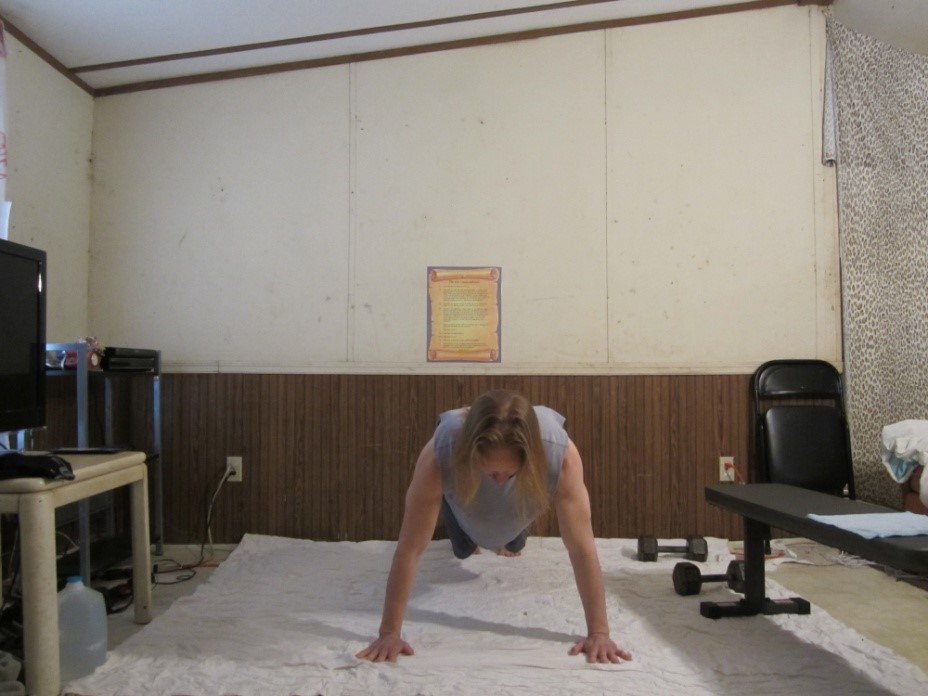 Beginning of Repetition (Side View)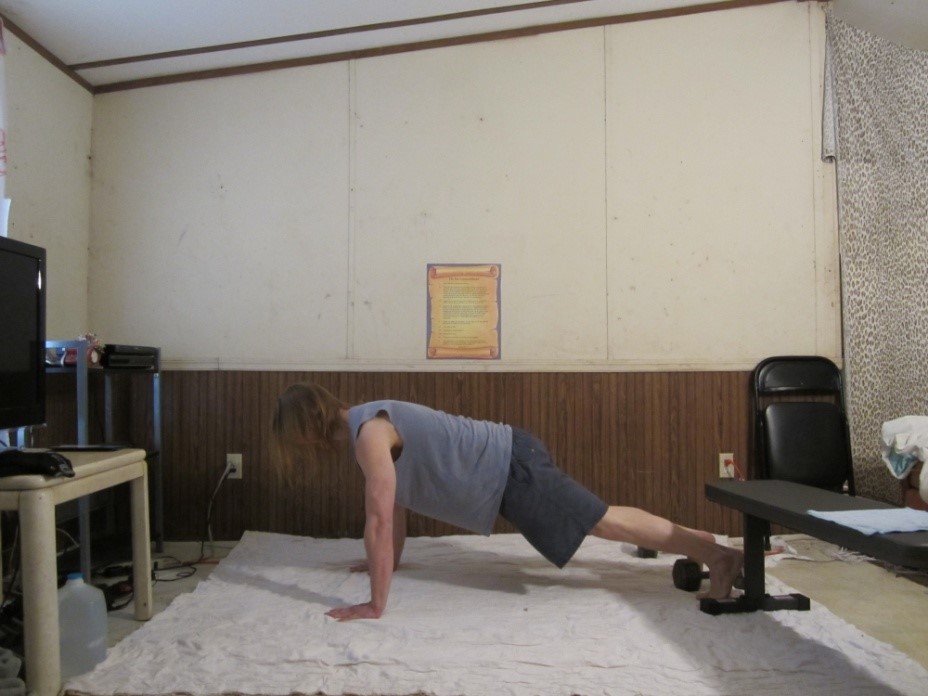 Middle of Repetition (Side View)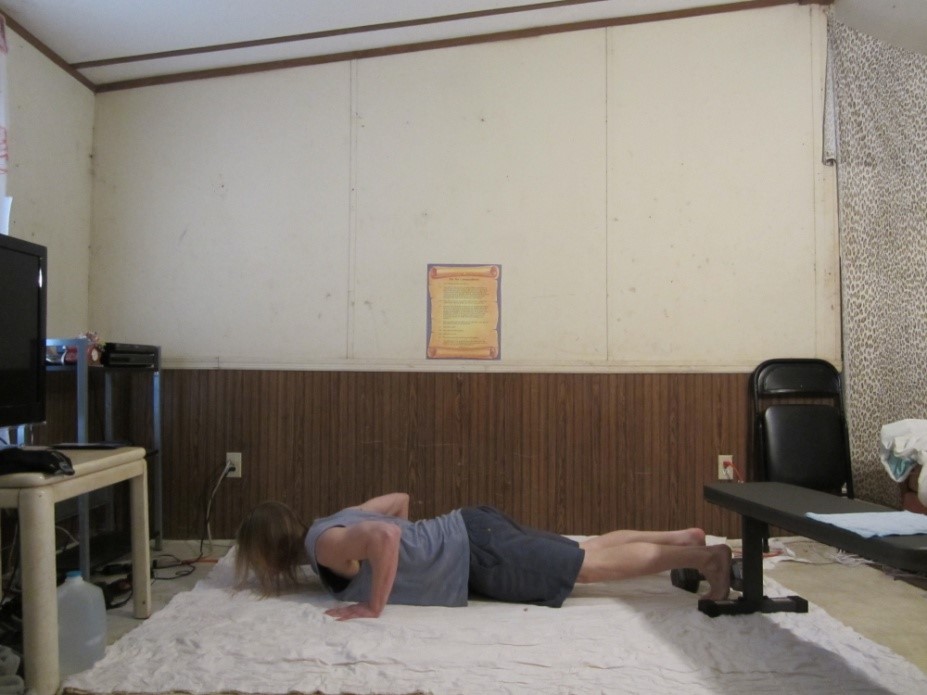 End of Repetition (Side View)